Tuesday, 28 November 2023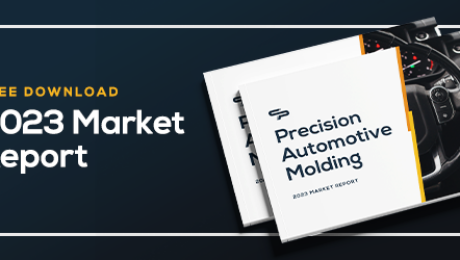 Our 2023 Precision Automotive Molding Market Report covers everything:
Market shifts
Impact of the pandemic on the manufacturing landscape
New trends advancing the automotive plastics market and manufacturing spaces.
Download the free report to learn more.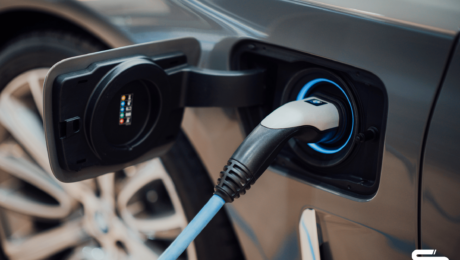 The automotive industry is going through a major shift—bringing with it new challenges, such as increased regulation, changing consumer preferences, and the need to reduce emissions. Currently, the most significant trend is the rise of electric vehicles (EVs), which are gaining in popularity due to their numerous benefits.
EVs are more environmentally friendly, have lower operating costs, and provide a smoother and quieter ride. Recent years have shown a significant increase in the production and sales of EVs, with major automakers investing heavily in their development and production and governments pushing for the adoption of EVs through various incentives, such as tax credits, rebates, and subsidies.
While electric vehicles still face several challenges, their rising popularity is likely to accelerate in the coming years, as automakers continue to invest in their development and governments implement policies to encourage their adoption. Chemtech Plastics' extensive history in the automotive industry gives them a unique perspective on the future of electric vehicles.
Benefits of electric vehicles
Electric vehicles offer several advantages over traditional gasoline-powered cars, including lower emissions, reduced operating costs, better performance, and an improved driving experience.
Lower emissions: Electric vehicles produce zero emissions at the tailpipe. This means they don't emit harmful pollutants into the air, thus reducing air pollution and helping to combat climate change.
Reduced operating costs: EVs are generally cheaper to operate and maintain than gasoline-powered cars. They have fewer moving parts, which reduces the likelihood of breakdowns and expensive repairs. The cost of electricity used to power an EV is typically much lower than the cost of gasoline, and EV owners can take advantage of government incentives, such as tax credits and rebates, to further reduce costs.
Better performance: Electric vehicles have instant torque, which means they can accelerate quickly and smoothly. This is especially beneficial in urban areas where stop-and-go traffic is common. EVs also have a lower center of gravity, which can improve handling and stability.
Less noise pollution: Across the board, EVs are generally quieter and smoother. There is no noise with an EV engine, and the lack of vibration can make the driving experience more comfortable.
As battery technology continues to improve, EVs are becoming more practical and affordable, making them an attractive option for consumers looking for a cleaner and more cost-effective mode of transportation. The latest advancements in the industry include increased battery ranges, faster charging times, exploration of wireless charging, battery swapping programs, and investments in charging infrastructure.
What's in store for electric vehicles?
The potential for continued growth in the electric vehicle market is significant, with experts predicting that adoption and production will only continue to increase. Contributing to this growth are government policies, decreasing costs, and investments by major automakers.
Many countries have already set ambitious targets for the adoption of electric vehicles. Some have even proposed bans on the sale of new gasoline-powered cars in the coming years. New government policies are aimed at reducing carbon emissions and promoting sustainable transportation.
The cost of EVs and batteries is also decreasing, as technology continues to improve and economies of scale kick in. Electric vehicle prices are expected to become increasingly competitive with traditional gas-powered cars. The International Energy Agency (IEA) predicts that the number of EVs on the road will grow from 10 million in 2020 to 145 million by 2030.
When coupled with low maintenance costs and increased government incentives, electric vehicles become increasingly desirable to consumers in the market for a new car. For consumers, tax credits and rebates make EVs more affordable. Meanwhile, automakers are incentivized to prioritize EV production and to devote more time to developing and producing more sustainable, fuel-efficient vehicles and alternative fuel options.
What does this mean for automakers?
Transitioning to an EV-dominated market is full of potential benefits for a cleaner and more sustainable transportation system. However, this transition poses significant challenges for automakers, such as:
Battery technology: Battery technology is critical for EVs, and automakers need to invest heavily in research and development to develop batteries that can provide long-range, fast charging, and high performance.
Infrastructure: Widespread adoption of EVs will require a significant investment in charging infrastructure. Automakers will need to work with governments and other stakeholders to build a network of charging stations that can support the growth of EVs.
Supply chain: Automakers need to establish new relationships with suppliers of battery components, electric motors, and other EV-specific parts.
Workforce: Moving to EVs will require automakers to train and retrain their workforce to handle the new technology, including engineers, technicians, and assembly line workers.
Consumer acceptance: Consumer acceptance is critical to the success of electric vehicles. Automakers need to invest in marketing and education to help consumers understand the benefits of EVs and overcome any concerns they may have.
Regulatory environment: Automakers need to work with governments to develop policies that support the growth of EVs, such as tax incentives, subsidies, and emissions regulations.
Legacy operations: Many automakers still have legacy operations focused on traditional internal combustion engine (ICE) vehicles. The transition to an EV-dominated market will require significant investments to retool and reconfigure these operations to produce EVs instead.
Impact on the automotive industry
Turning toward electric vehicles has the potential to create both job losses and job opportunities in a variety of industries. While the traditional automotive industry may face some challenges, the emergence of new industries and jobs related to EVs could lead to significant growth and innovation, potentially leading to new business models and opportunities.
New industries and jobs are already emerging, such as the skilled workforce needed for the production of lithium-ion batteries used in electrical vehicles. Further jobs will be created for the installation and maintenance of charging stations and the development of software and technologies to optimize charging networks.
As the demand for gasoline decreases, oil and gas companies may need to adjust their business models to remain profitable. Some examples of alternative sources of revenue include renewable energy production and the development of new technologies for electric vehicles or charging infrastructure.
The electric industry will certainly benefit from some additional help. As more EVs hit the road, there will be an increased demand for electricity, especially during peak charging times. The strain on the existing grid infrastructure will require upgrades to support the growing demand, but it will also create an opportunity to develop and offer new products and services.
Importance of automotive industry professionals
Chemtech Plastics specializes in designing and manufacturing high-quality plastic components for various industries, including automotive. Our expertise in automotive plastics has made us a valuable partner to automotive manufacturers, providing innovative solutions that improve efficiency and performance for our clients.
The Chemtech team works closely with automotive manufacturers to design and manufacture components that are both functional and aesthetically pleasing. We use advanced technologies and techniques to create precision, plastic injection-molded parts that are durable, lightweight, and able to withstand harsh environmental conditions. The parts we manufacture are used in various automotive applications, including interior and exterior trim, lighting systems, engine components, and more.
Ready to see what Chemtech can do? Let's start a project together. Request your free quote today.