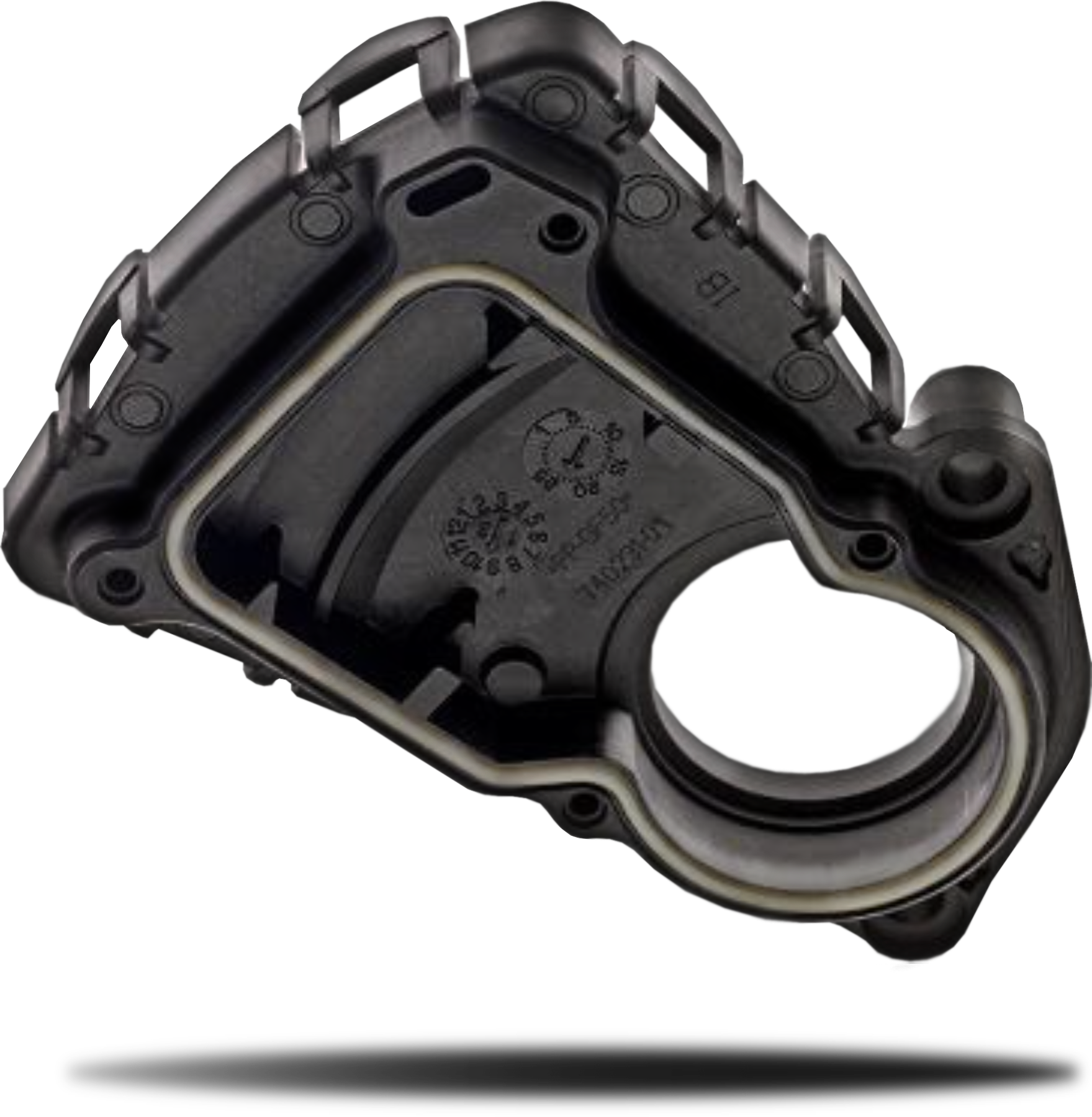 2-Shot Housing Cover
Industry: Automotive
Use: Throttle-by-wire system
Description:
This 2-shot (2K) component is a cover for the housing that contains the accelerator pedal for the throttle-by-wire system found on multiple vehicle platforms. The unique aspect of this is that the second material is found on both the cavity and core side of the mold.
In this scenario, steel is exchanged on both the cavity and core side of the mold. This requires a very specialized molding press capable of supporting this requirement. Upon mold opening, there is a rotating center plate that has captured a small portion of the exterior surface. This plate transports the first shot portion of the part to the second shot position. In this position, both new cavity and core details are located in the first shot. This allows for the sealing surface of the cover to be injected into both sides of the part.
Adding to the complexity of this part is the specified first shot resin. This 50% glass-filled polypropylene resin includes 10mm long glass fibers. These fibers are very abrasive and have the potential to cause accelerated steel wear. To counteract this potential for steel wear, a specific plating from the aerospace industry is applied permanently to the mold surface.
Because this is a safety-related item, production was planned to segregate the parts by cavity. This is accomplished when parts are robotically removed from the mold and placed into cartons identified by cavity-specific labels. Additionally, a pre-programmed drop pattern is utilized to accomplish uniform packaging.