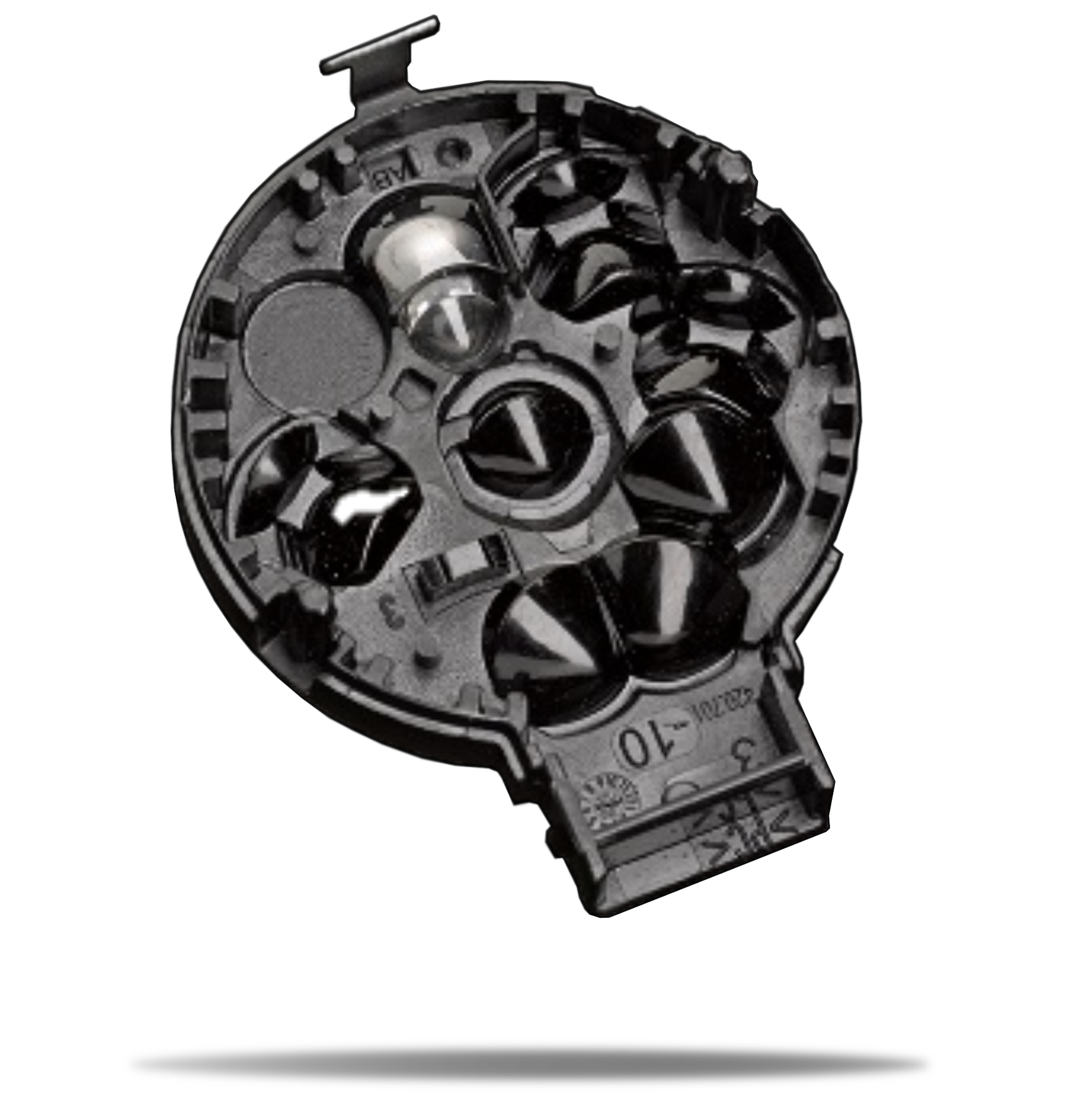 Rain Light Sensor
Industry: Optical
Use: To automatically deploy windshield wipers, headlights, adjust HVAC, and other safety functions, including DriverAssist
Description:
This 3-shot (3K) component is an automotive application that is used across multiple vehicle platforms. It is used to provide the signals to enable headlights and windshield wipers, adjust the HVAC temperatures, deploy DriverAssist, and other safety functions.
This is a critical part and is technically very challenging from a molding perspective. Part of the challenge is to meet the 0.2-gram shot weight of the clear resin portion of the part. It requires a specialized molding cell with machine barrels that are specifically sized for this application. The first and second materials are injected into the mold. The mold opens, and these two molded components are then rotated into position for the third material to be injected. The surface of this part must be pristine without any blemishes, as this is an optical surface.
Following the molding cycle, parts are retrieved from the tool by a side-entry robot. This robot transfers the parts to another six-axis robot that places these components into thermoformed trays designed for this specific application. Each part is inspected for potential imperfections. Chemtech Plastics has supplied this part for over 10 years defect-free.