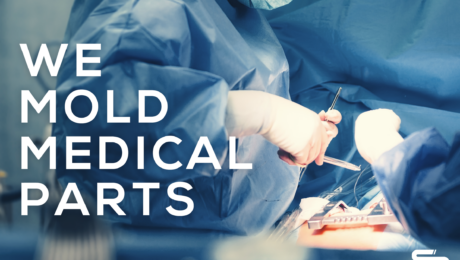 To protect and support the lives of patients and the roles of medical staff worldwide, medical and surgical components must be of the highest quality. One of Chemtech Plastics' top specialties is crafting medical device components with our leading-edge medical plastic injection molder capabilities. With an emphasis on experience, quality control, and transparency, we are the medical plastic injection molding to turn to when you need precision components.
Our Technology
Amid our 135,000-square-foot facilities, Chemtech has 54 plastic injection molding machines of varying capacities and capabilities. These include the TOYO Si-6 Series, ARBURG Allrounder 520 S, and Sodick GL 150, to name but a few. Narrowing in on Sodick's technology, these machines are highly accurate, reliable, and stable—perfect for producing and reproducing tight-tolerance components for medical equipment.
Our Range
We are well versed in a variety of premium plastic injection molding materials. PEI, or polyetherimide (Ultem®), is an excellent example of a stiff, durable plastic most often utilized for medical or scientific purposes, such as medical instrument parts. Chemtech understands the importance of using high-performance engineering-grade resins to obtain quality results. This goes hand-in-hand with having a team with expert-level skills to correctly process these unique, high-temperature plastics and specific custom molding machines.
Our Team
Precision is not only tight tolerances. Precision is also knowledge, communication, and relationships. We maintain partnerships with several medical device manufacturers specializing in surgical and diagnostic applications, thanks to our experience in medical manufacturing.
Do you have a project in mind? Request a quote from Chemtech Plastics today.