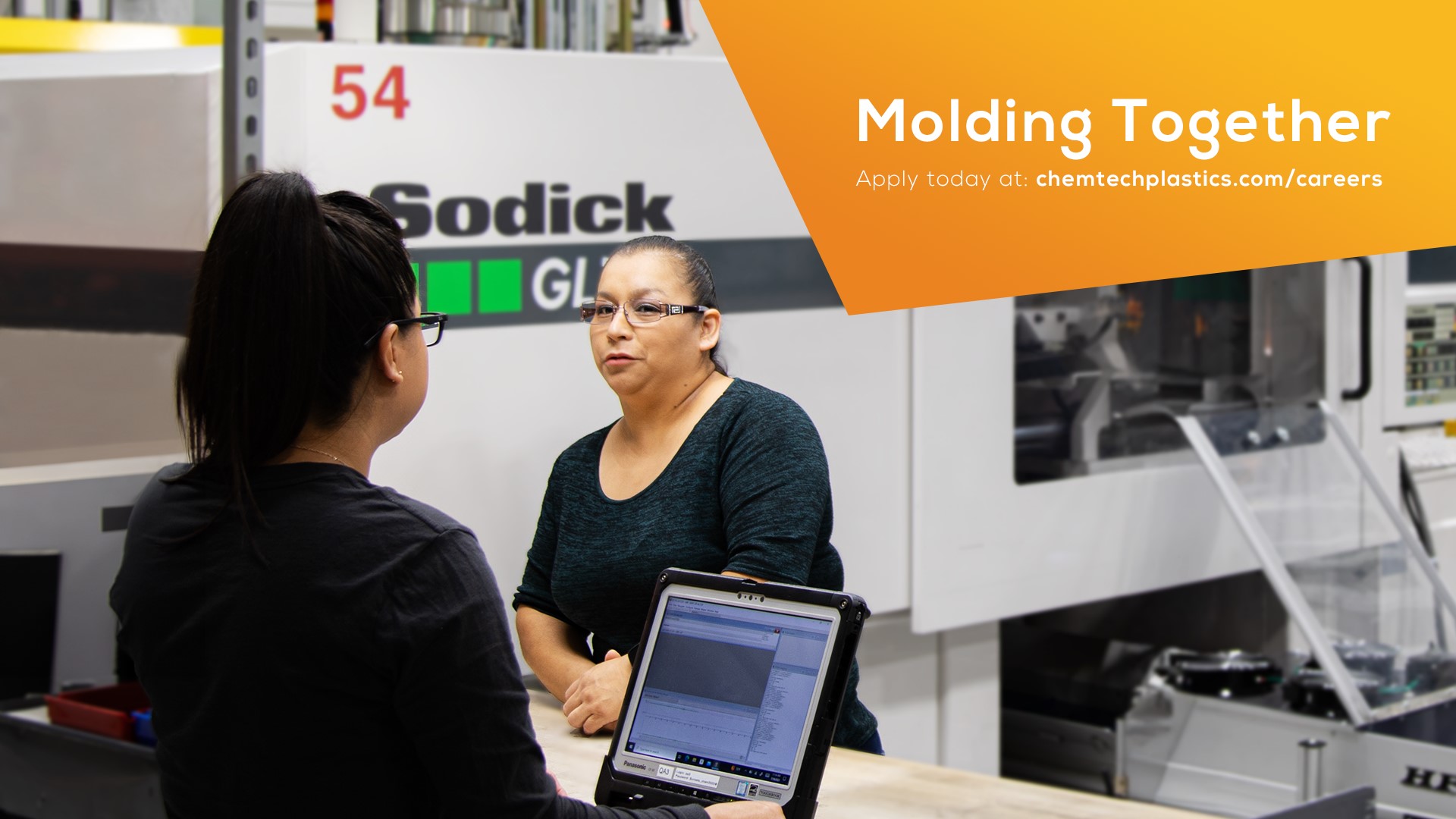 At Chemtech Plastics, we don't just mold plastic; we mold careers. Our journey from humble beginnings to becoming a leading high-precision injection molding company is a testament to the power of innovation, diversity, and putting people first. In this post, we'll delve into the core values that define us as an employer and the driving force behind our success.
Chemtech's Foundation: From One Broken Machine to Boundless Success
Every great journey starts with a single step. Ours began in 1982 with one man, Ragnar Korthase, and a single broken machine. He quickly realized that investing in top-notch equipment and a high-quality workforce were essential ingredients for success. With determination and a steadfast commitment to excellence, Ragnar transformed that broken machine into the cornerstone of Chemtech Plastics.
Today, our facilities are filled with cutting-edge machinery and technology that allow us to deliver exceptional results to our clients. At Chemtech, we use industry-standard techniques such as designing for manufacturability (DFM), and working with us you'll become an expert in the craft. Start propelling your career forward. Our story is a testament to the belief that with the right people and tools, anything is possible.
Strength in Diversity: Filling Industry Gaps
At Chemtech Plastics, we celebrate diversity as a driving force behind our achievements. Our team is composed of individuals from all walks of life, each bringing a unique perspective to the table. This diversity fuels our creativity, enabling us to approach challenges from multiple angles and find innovative solutions that set us apart in the industry.
We believe that a diverse workforce isn't just a moral imperative; it's a strategic advantage. Our president, Derek Popp, explains, "The real magic that happens here is the people. We've told everybody that. Anybody can buy capital and equipment, brick and mortar, you can buy technology, but you can't buy a passionate, dedicated workforce." Different backgrounds and experiences contribute to a dynamic workplace where ideas flow freely, and innovation thrives. By embracing diversity, we're not just molding plastic–we're shaping a brighter future for our industry.
Putting Our People First: Empowering Employees
At Chemtech Plastics, our employees are more than just cogs in a machine–they're the heart and soul of our success. We understand that employees are the key to a thriving organization. That's why we prioritize your well-being and offer a comprehensive benefits package designed to enable you to feel your best.
Our benefits include competitive salaries, health, 401K, and life insurance, continuing education assistance, professional development opportunities. We're invested in your success, both inside and outside the workplace. When you join the Chemtech Plastics family, you're not just starting a job; you're embarking on a fulfilling and rewarding career journey.
Conclusion
Our foundation of resilience and commitment to diversity have propelled us to the forefront of the precision injection molding industry. We invite you to be a part of our journey, to mold your future alongside ours.
Join us at Chemtech Plastics and discover a world where innovation knows no bounds, where diverse perspectives shape industry standards, and where your success is our priority. Together, we'll continue molding not just plastic, but a future that's full of endless possibilities.
Explore career opportunities at Chemtech Plastics today: https://www.chemtechplastics.com/careers/