Tuesday, 01 November 2022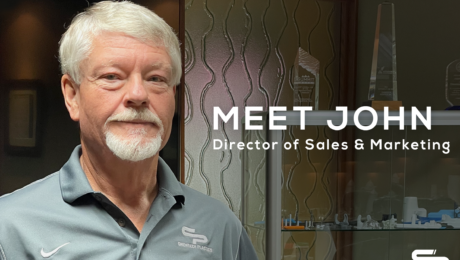 Making up the pillars of Chemtech Plastics' core leadership team are a few key individuals who have played an instrumental part in the company's continued success. You've already met Founder and CEO Ragnar Korthase. Now, it's time to meet John Linder, Director of Sales and Marketing—and the visionary behind the parts Chemtech produces.
Over 40 years of experience
Linder began as a journeyman moldmaker in the plastic injection molding field. As his knowledge and skills grew, so did his career. In 1979, Linder became a shop owner at just 25 years old, but in 1985 was when he really "got off the bench," marking his move into management. Around this time, Linder switched from toolmaking to injection molding at a company that performed both functions (much like Chemtech).
Until 2016, his career focus was primarily technical, reflected in his positions. Linder was Director of Engineering at Chemtech from 2000-2013. Naturally gifted in technical pursuits, he found himself drawn to this side of the industry.
"Everything made sense. I had the skills and learned very quickly, which made it very enjoyable," said Linder. "Experiencing both toolmaking and moldmaking has been rewarding, challenging, and interesting."
From technical to front-end
For many years, Lindner worked within this highly specialized niche in the injection molding industry, making highly complex automotive electrical connectors, junctions, and relay boxes. "I've always been interested in and focused on technically demanding parts and products," said Linder. "At Chemtech, that's our niche. We seek technically challenging projects other companies can't or won't do."
Moving to Director of Sales and Marketing was a natural transition for him. The transition supports Linder's remarkable ability to brainstorm and envision the perfect way to craft each new part that crosses his desk. Getting involved with the upfront initial scope planning is crucial in this role.
As he explains, clients approach Chemtech for plastic solutions. Mold modeling for client requests is a highly technical process, with many moving parts and client involvement. We create a mold to produce applicable plastic solutions, but there's a significant amount of front-end work in creating a successful product launch.
Specializing in saving lives
Within the plastic injection molding field, Chemtech makes parts for several different industries, including automotive, medical, and electromechanical components. Throughout his career, Linder's specialties have been automotive and medical components. Because of their human impact, he finds it most rewarding to work on medical components, such as those used in modern surgical devices.
Shifting gears
As Director of Sales, Linder felt the shift when the COVID-19 pandemic hit. Chemtech had to pivot from good old-fashioned knocking on doors as a relationship-building model—what was previously their most successful approach was no longer an option. "Trying to relearn something that you've done for decades is a change and a challenge," he said. "You have to remain fluid and willing to evolve."
"Chemtech does it right."
Where others have failed to step to the plate, Chemtech has been there. "Over the years, as other companies lost business, we grew," said Linder. "People came to us because they know we do it right. They knew we could help them make their products when others couldn't."
Another thing Linder appreciates about Chemtech is the collective management style of Ragnar and President Derek Popp. There's no hand-holding, he said, because "when you have a position here, you have the authority and responsibility not to let the team down." Linder said, "We strive to attract talented people that help create a culture and environment that is dynamic yet enjoyable to work within."
To our clients, what puts Chemtech a step above the rest is that every part we make has a story. Most injection molders go into their sample case, and a part is just a part with little more to it than a name. In contrast, "I can get you excited by 20 parts," said Linder. "With each one, you'll go, 'Wow!' when you realize everything that goes into each component. Not everyone can do that."
Ready to start a new project? Interested in a career at Chemtech? We want to hear from you.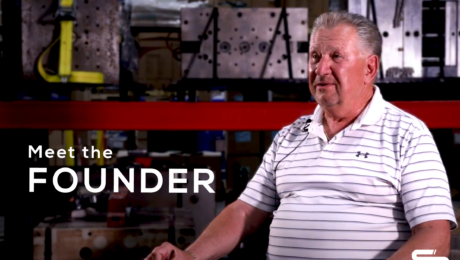 Chemtech Plastics, Inc., began with one man with a plan—Ragnar Korthase. As an immigrant who moved to the U.S. at the ripe age of 11, it's unlikely young Korthase guessed at the time he'd be starting his own company many years down the road.
In 1982, Chemtech Plastics came to be. From there, Korthase worked long and hard to grow the plastic injection molding company into what it is today. Follow along as we share with you the story of Korthase and Chemtech.
The very beginning
Thanks to his German father's card nights, Korthase met a family friend who was a toolmaker, a profession that had him enthralled. "I latched onto him, and said 'I want to get into the business.'" The toolmaker had a partner at a molding company, which is where Korthase buckled down after completing high school.
After "my uncle called, Uncle Sam" and four years in the U.S. Air Force, Korthase got back into the moldmaking business—setting a personal goal to start his own business by the age of 30.
From early on
And that's exactly what he did, first in an eight-year partnership and then on his own. If you can believe it, the company opened its doors with a single molding machine that was "half-broken," as Korthase recalls, "and all I did was fix things."
That was one way to quickly learn that machine maintenance was not the business he wanted to start. "A tough, tough, start," as he recalled.
It was that moment when Korthase realized brand new molding equipment was the only way to go to fulfill his dream. With the right machinery, "it's amazing how easy things become. We make good parts with good equipment."
Present-day
Teaming up early on with Derek Popp (current president of Chemtech) was exactly what the company needed. Together, the duo makes an unstoppable team—Korthase with the toolmaking experience and Popp with the moldmaking expertise. Credit where credit is due, Korthase also touts Popp's technical mind and excellent customer service skills.
While great leadership, quality machinery, and expert employees are crucial to Chemtech's success, so are creating and maintaining meaningful connections with their customer base. "We have long-term relationships with a lot of our customers," he said. "They rarely go elsewhere, because we are a quality house—always have been, always will be—and we make sure our customers are very happy."
Looking forward
Reflecting on Chemtech's earliest days, "We all have goals, of course, but I really didn't know to what extent the company would go," he said. "I was always just happy to have another customer get another machine." These humble aspirations are a great part of why people love Chemtech and the work we produce—and how we've become a leader in the precision injection molding industry for over 30 years.
All Korthase wants is to see his company continue to grow year after year. "We still have room to grow," he said. "Maybe we get one customer one year and then three the next." What matters is that "we've got a great group of people" and "we strive to do our best [because that's how] we succeed."
Ready to start a new project? Interested in a career at Chemtech? We want to hear from you.
Thursday, 03 February 2022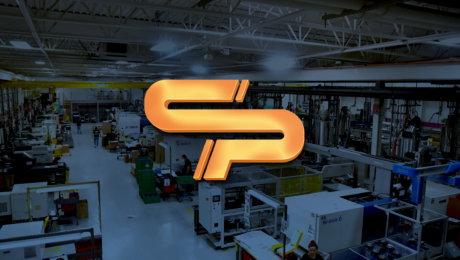 It's our pleasure to newly introduce you to Chemtech Plastics, Inc. We've been an industry leader in precision injection molding for over three decades—and we wanted our website to reflect that. We've done a complete overhaul of our online presence, and we can't wait to share that with you. Refresh your browser, and join us as we refresh your memory about why manufacturers, companies, and technology creators around the world choose Chemtech Plastics for all of their precision molding needs.
Who we are
Dating back to 1982, Chemtech has a long-standing history in the moldmaking industry. CEO Ragnar Korthase started the company as its sole employee, working on used machines. Through his dedication, Korthase grew the company to become the great success that it is today, with the help of strong leadership like that of President Derek Popp.
Chemtech specializes in full-service, custom, precision injection molding that spans multiple industries, including automotive, medical, industrial, and optic lighting. Our core competencies include straight molding, insert, and overmolding, as well as multi-shot (2K and 3K) expertise.
We incorporate Design for Manufacturing (DFM) principles into everything we do. This ensures the most efficient and cost-effective production process for every project our clients propose. Chemtech excels in project management and quality assurance, as well, which has allowed us to create a name for ourselves that is synonymous with reliability.
What you can expect from Chemtech
Our new website gave us an opportunity to bestow upon you a wealth of clear and transparent information about who we are, what we do, and how we can make your projects come to life. Throughout the site, you'll find each of our areas of expertise broken down into digestible segments—giving you the insight you need in an easy-to-read format.
Learn about our capabilities, from precision molding and toolmaking to engineering and automation. Take a deep dive into the work we've done in the industries we specialize in and what types of components we've made. Find out more about our company promise to our clients. With Chemtech, you're in good hands.
Have a new project in mind? Let's get started! Request a quote today.