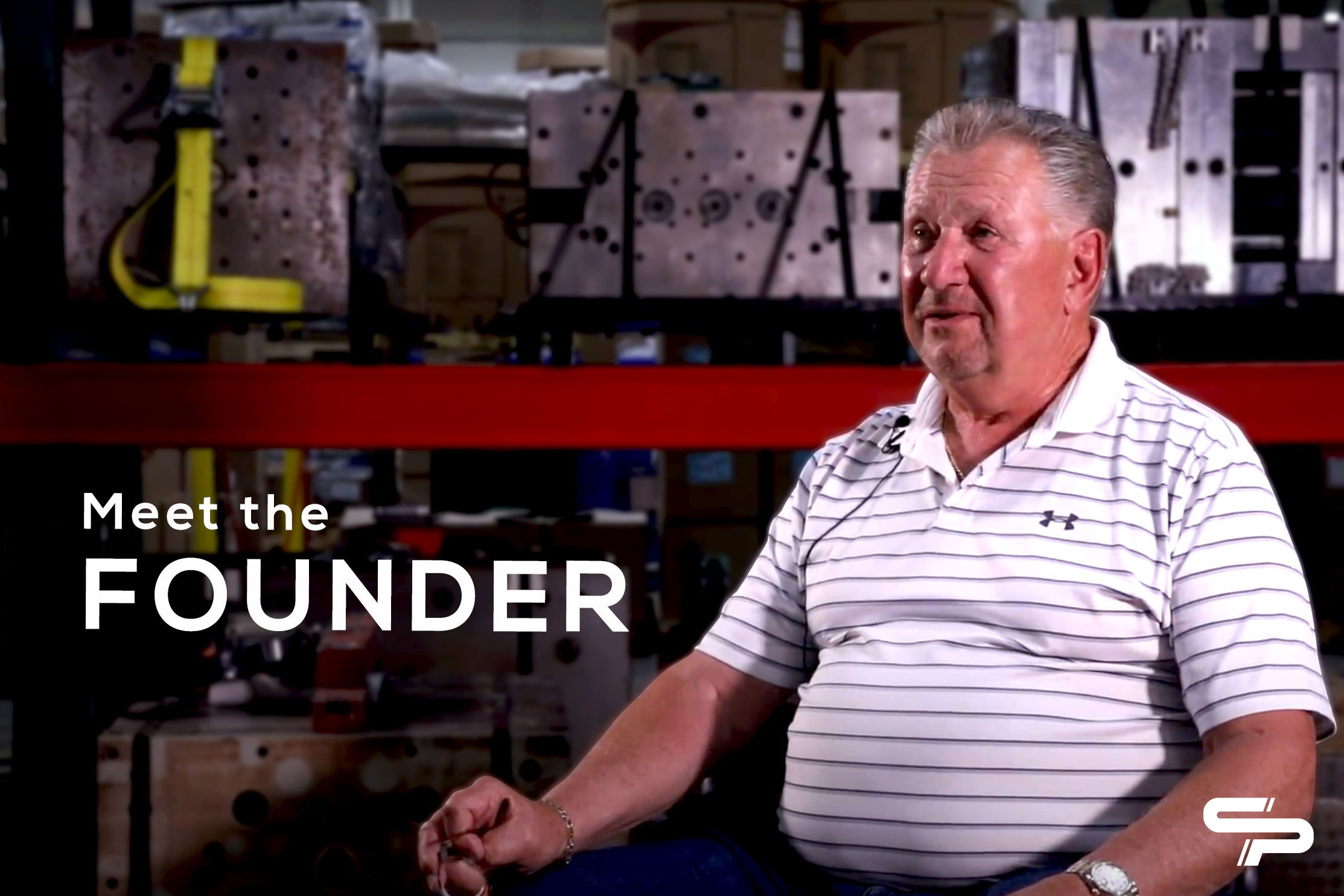 Chemtech Plastics, Inc., began with one man with a plan—Ragnar Korthase. As an immigrant who moved to the U.S. at the ripe age of 11, it's unlikely young Korthase guessed at the time he'd be starting his own company many years down the road.
In 1982, Chemtech Plastics came to be. From there, Korthase worked long and hard to grow the plastic injection molding company into what it is today. Follow along as we share with you the story of Korthase and Chemtech.
The very beginning
Thanks to his German father's card nights, Korthase met a family friend who was a toolmaker, a profession that had him enthralled. "I latched onto him, and said 'I want to get into the business.'" The toolmaker had a partner at a molding company, which is where Korthase buckled down after completing high school.
After "my uncle called, Uncle Sam" and four years in the U.S. Air Force, Korthase got back into the moldmaking business—setting a personal goal to start his own business by the age of 30.
From early on
And that's exactly what he did, first in an eight-year partnership and then on his own. If you can believe it, the company opened its doors with a single molding machine that was "half-broken," as Korthase recalls, "and all I did was fix things."
That was one way to quickly learn that machine maintenance was not the business he wanted to start. "A tough, tough, start," as he recalled.
It was that moment when Korthase realized brand new molding equipment was the only way to go to fulfill his dream. With the right machinery, "it's amazing how easy things become. We make good parts with good equipment."
Present-day
Teaming up early on with Derek Popp (current president of Chemtech) was exactly what the company needed. Together, the duo makes an unstoppable team—Korthase with the toolmaking experience and Popp with the moldmaking expertise. Credit where credit is due, Korthase also touts Popp's technical mind and excellent customer service skills.
While great leadership, quality machinery, and expert employees are crucial to Chemtech's success, so are creating and maintaining meaningful connections with their customer base. "We have long-term relationships with a lot of our customers," he said. "They rarely go elsewhere, because we are a quality house—always have been, always will be—and we make sure our customers are very happy."
Looking forward
Reflecting on Chemtech's earliest days, "We all have goals, of course, but I really didn't know to what extent the company would go," he said. "I was always just happy to have another customer get another machine." These humble aspirations are a great part of why people love Chemtech and the work we produce—and how we've become a leader in the precision injection molding industry for over 30 years.
All Korthase wants is to see his company continue to grow year after year. "We still have room to grow," he said. "Maybe we get one customer one year and then three the next." What matters is that "we've got a great group of people" and "we strive to do our best [because that's how] we succeed."
Ready to start a new project? Interested in a career at Chemtech? We want to hear from you.